DIE WASHING MACHINE
Universal Mini
Snack - Electromechanical

*available only for Pasta die washing units
MONTONI DIE WASHING MACHINE
---
The new Montoni die washing units have been designed using state of the art technology in order to match modern pasta manufacturers requirements: they combine sturdiness with the efficiency of an innovative system capable to decrease washing cycle time up to 50% when compared to traditional equipment. Montoni has developed extremely reliable and efficient units, featuring a simplified geometry and adopting solutions to maximize the components performance.
KEY FEATURES
---
STRENGHT
> Sturdy stainless steel frame
> Debris conveying system, equipped with water temperature control probe for the pump protection
AUTOMATION
> Automatic water level control and filling system
> Pumping section made of pump, motor, chain transmission, protection casing
TIDINESS
> Recovery tank with double filtering device for an improved water recycling
> Skimming removal system by means of programmable water jets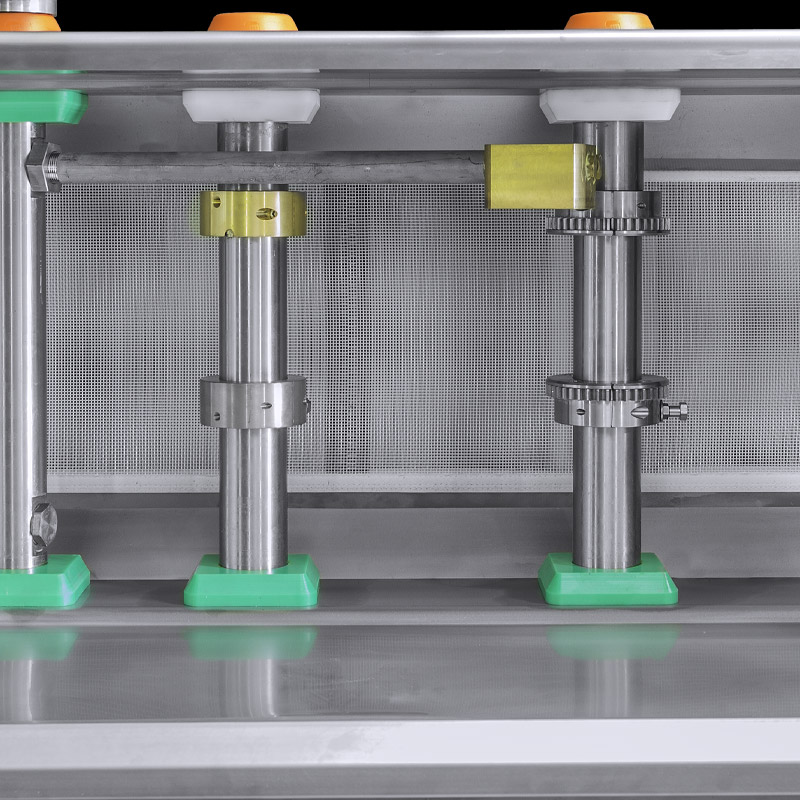 ---
Washing area
Detail of die washing and motion devices.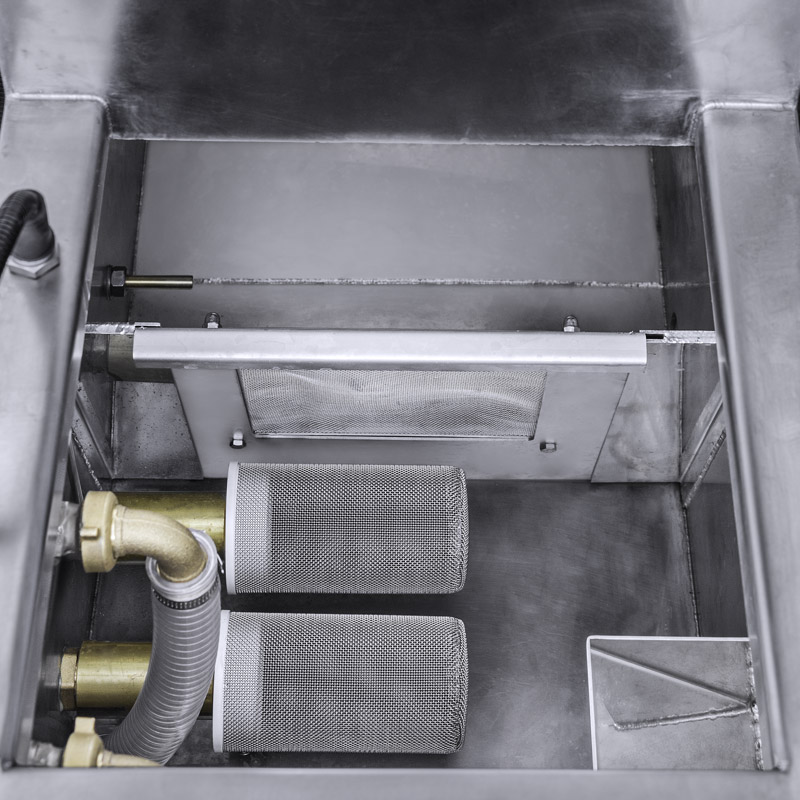 ---
Filtering
Components of water filtering and recovery system: debris filter, skimming removal system, emergency probe to prevent water overload in the intake pump filters.
Front view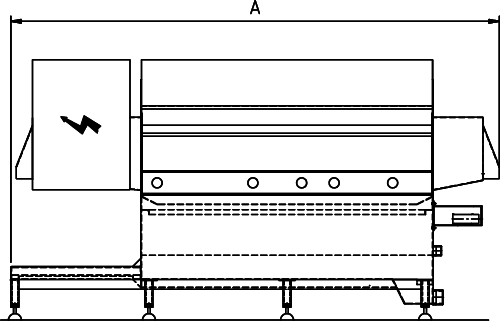 Side view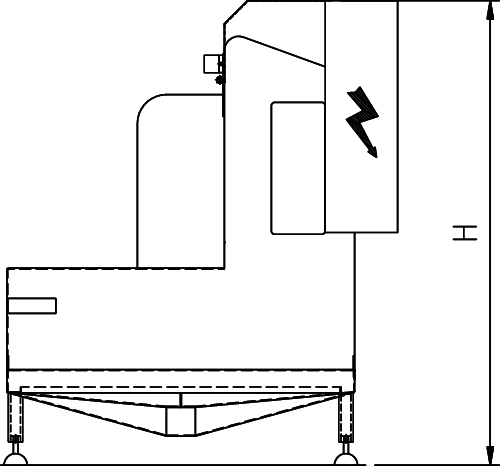 Top view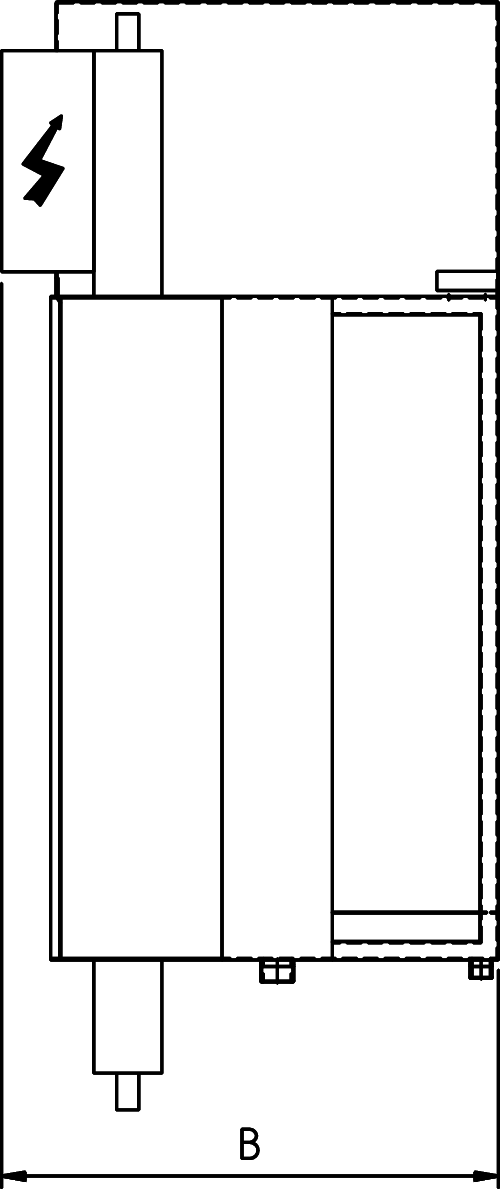 MODEL

ROUND

DIE

(mm)

RECTANGULAR

DIE

(mm)

POWER

(kW)

 

PUMP

Type

M

Type

E

AxBxH

(mm)

NET WEIGHT

(kg)

q.ty

l/min

bar

UNIVERSAL MINI-E

1pc 730

1pc 1230x300x100

20

1

160

45

 

x

3000x1300x1600

800

UNIVERSAL MINI-M

1pc 730

1pc 1230x300x100

20

1

160

45

x

 

3000x1300x1600

800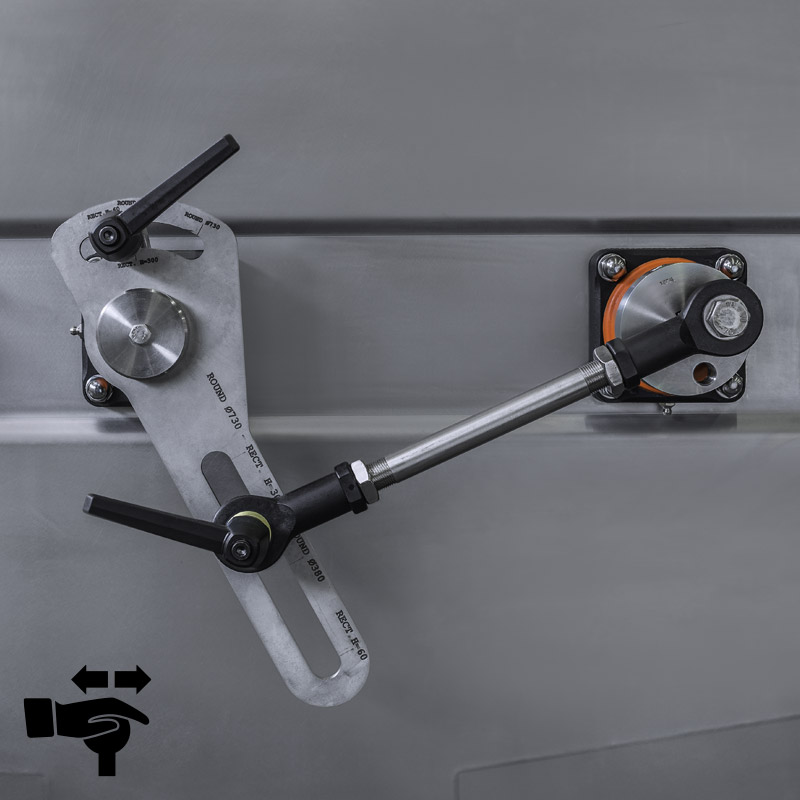 ---
TYPE M
ELECTROMECHANICAL
Die washing units type M are equipped with a very intuitive control panel allowing easy access to the basic control functions. Washing area regulation is made by means of 2 adjustment levers located in front of the machine. A timer allows setting the working cycle duration.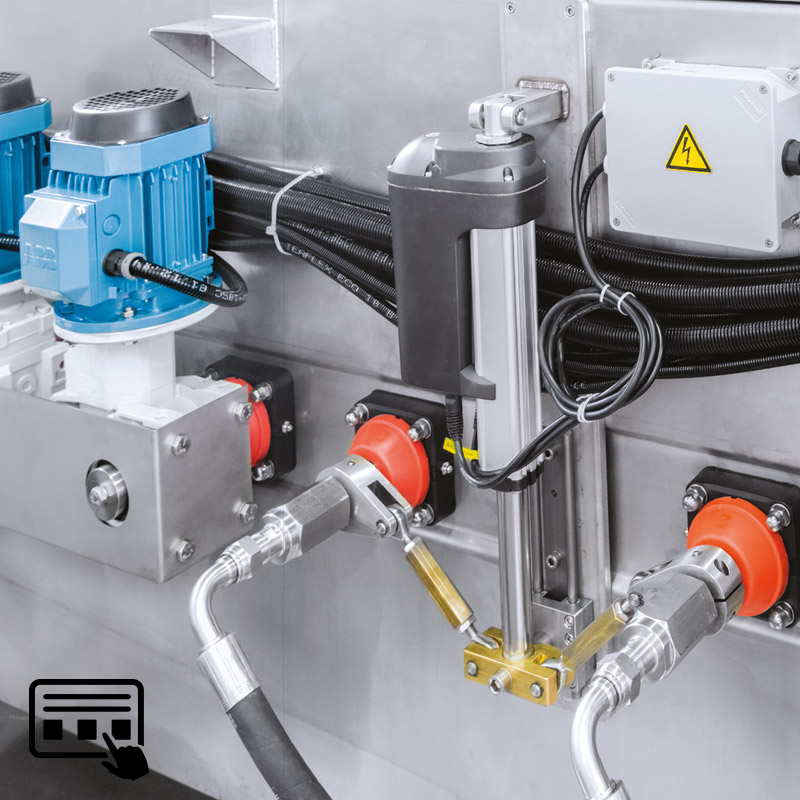 ---
TYPE E
PLC
Die washing units type E are equipped with a PLC allowing setting and storage of die washing recipes, in order to improve every single die cleaning process. These units feature an efficent washing arms movement system, driven by a mantenance-free electric cylinder. The arms action is divided into different zones optimizing the die washing time.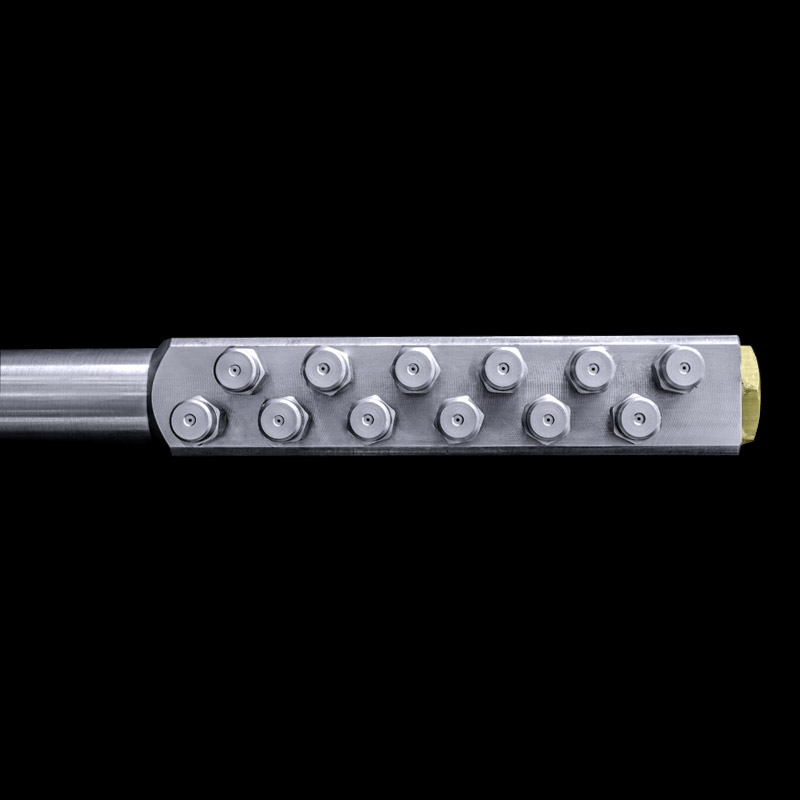 ---
Washer jet nozzles for snack die cleaning. The system is conceived to work at very high pressure, required for a complete removal of sticky snack dough.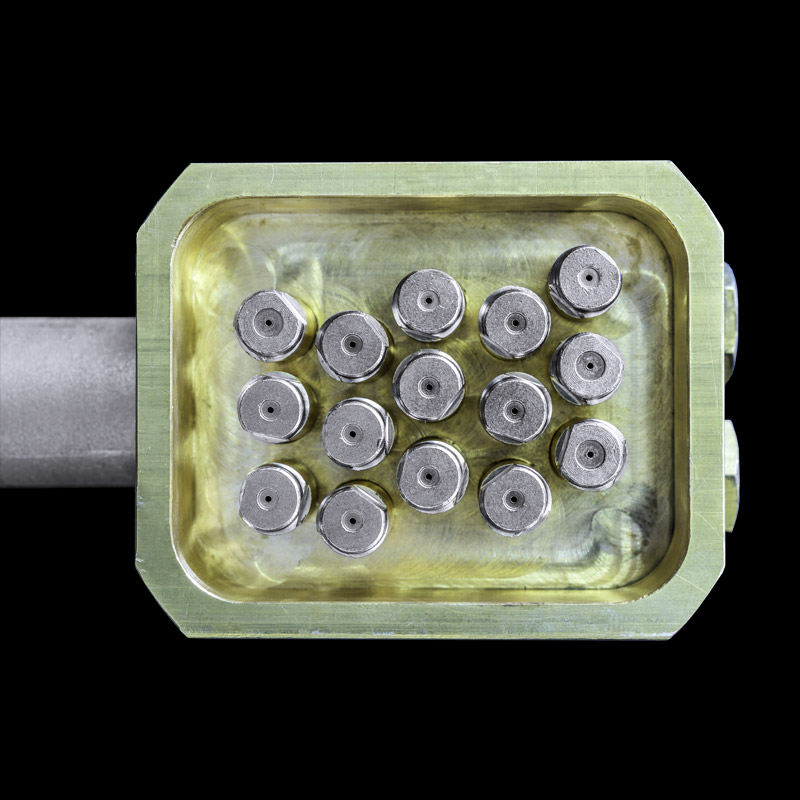 ---
Washer jet nozzles for traditional and gluten free pasta die washing units. The increased number of nozzles makes rhis system different from others available in the market, reducing substantially the die washing time.