Multidrive - Línea de pasta larga
La nueva tecnología MULTIDRIVE del grupo Pavan permite producir pastas largas de calidad inigualable y a su vez garantiza un ahorro energético y reduce el espacio total ocupado. Estos resultados se logran a través de una serie de características innovadoras que permiten una mayor precisión en los parámetros operativos en toda la línea, ofreciendo las mejores prestaciones en el proceso de presecado y secado. El producto que se obtiene con esta tecnología es excelente en términos de estabilidad, resistencia estructural y calidad de cocción.
Tecnología de vanguardia
La innovación constante es un motor económico para muchas empresas: sin embargo, solo la implantación efectiva de procedimientos exhaustivos puede convertirse en un factor de éxito y permitirnos conseguir nuestros objetivos y tomar realmente la delantera a la competencia. Esta visión nos ha llevado a desarrollar tecnologías de vanguardia que son, y serán siempre, la insignia del Grupo Pavan.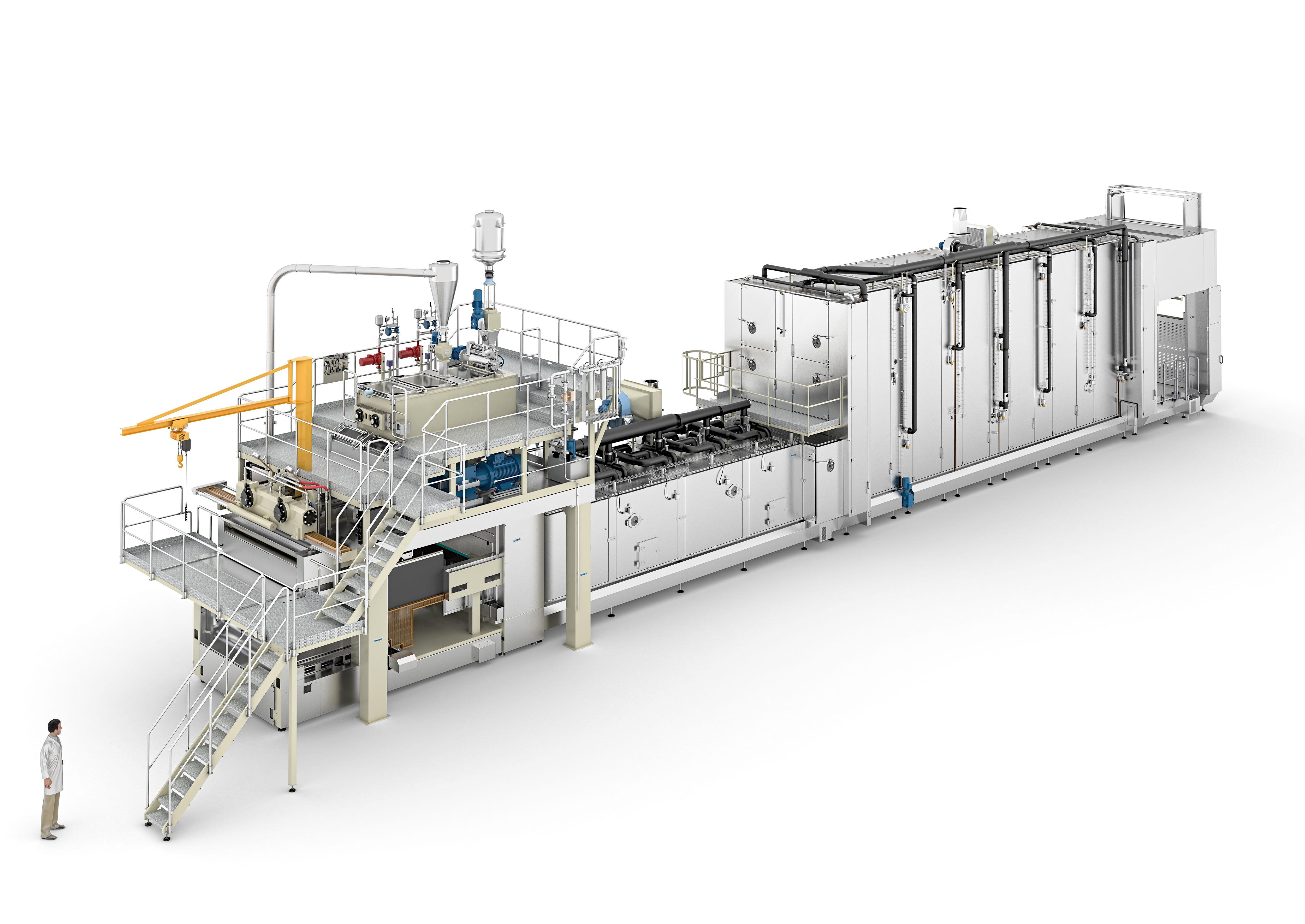 TAS-MULTIDRIVE
Intensive TAS technology
MULTIDRIVE technology is based on a continuous control of thermo hygrometric conditions, by the application of very high gradients of temperature increase and decrease rates, an optimized exhaust air extraction and a Multiple Pulse Ventilation system. The result is an evolution of the well-known Pavan Thermo Active System technology.
CROSS SECTION OF PRE-DRYER
Air circulation diagram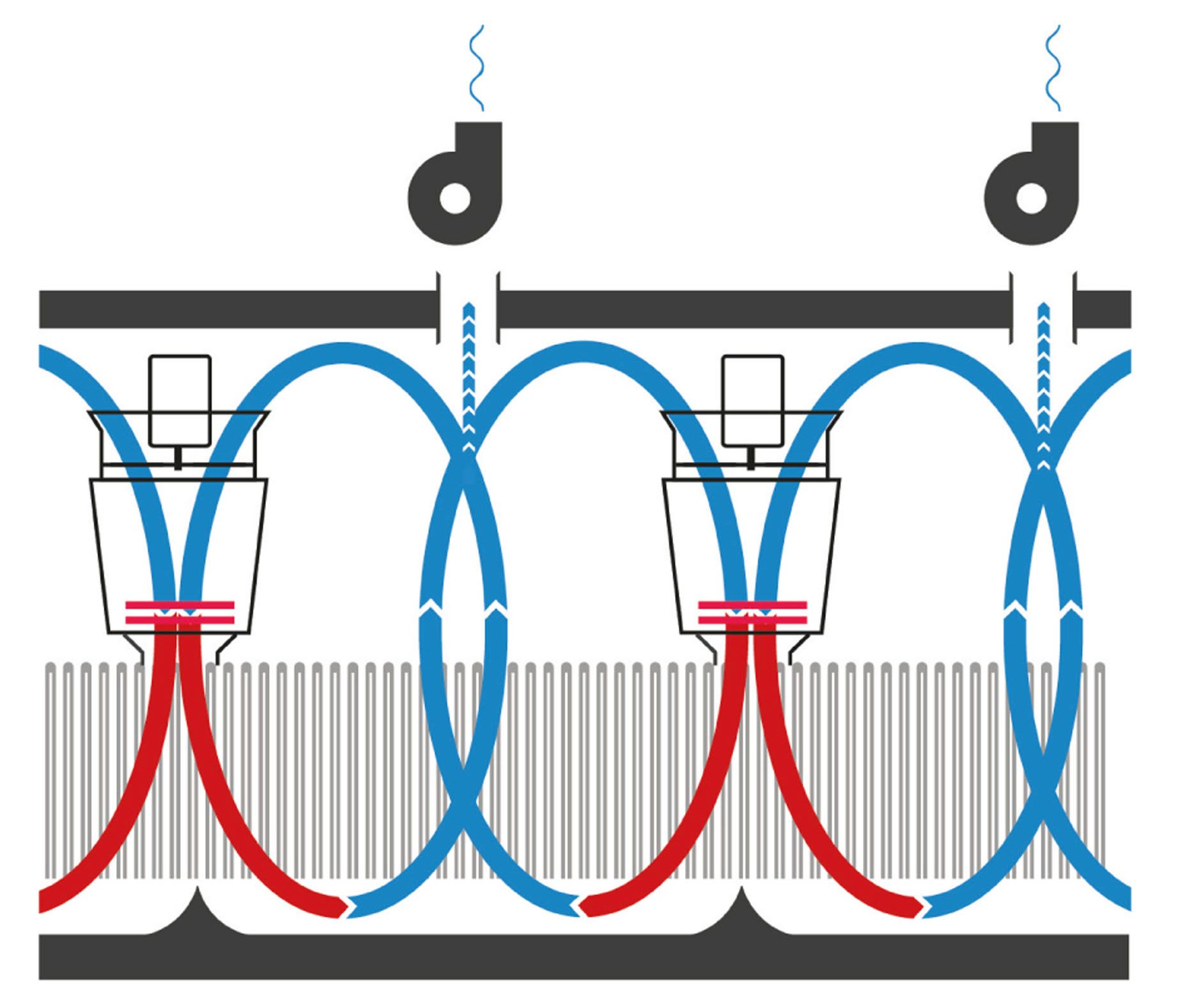 MULTIPLE VENTILATION PULSE (+35%)
T.A.S. Technology for an Improved Drying and Stabilizing Process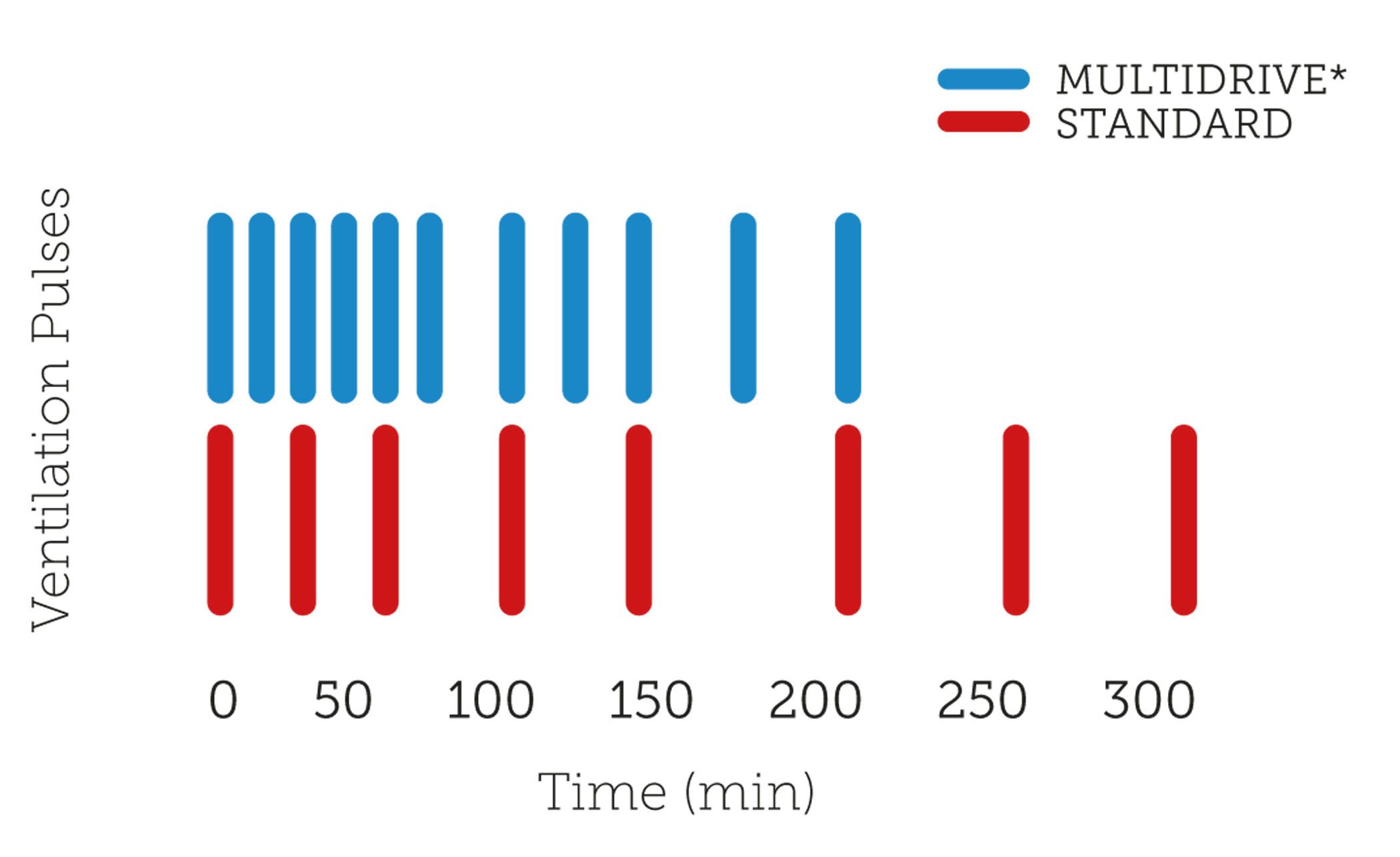 SET POINTS
MULTIDRIVE vs. standard drying process

BENEFITS OF PAVAN TECHNOLOGY
TOTAL VACUUM
Vacuum technology has been used on Pavan lines for over 60 years. A pioneering choice that has stood the test of time, developed and perfected to create the current solutions.
TAS TECHNOLOGY
The Thermo Active System has revolutionised the way pasta is dried. An avant-garde system yielding higher quality pasta in less time.
EXCELLENT PASTA FROM A WIDE RANGE OF RAW MATERIALS
The percentage of protein present is fundamental to the quality of the pasta as it gives strength to its texture. By applying technologies such as TAS, climatic zones and vacuum, it is possible to produce excellent products even from flours with low protein contents.