INSIDE TECHNOLOGY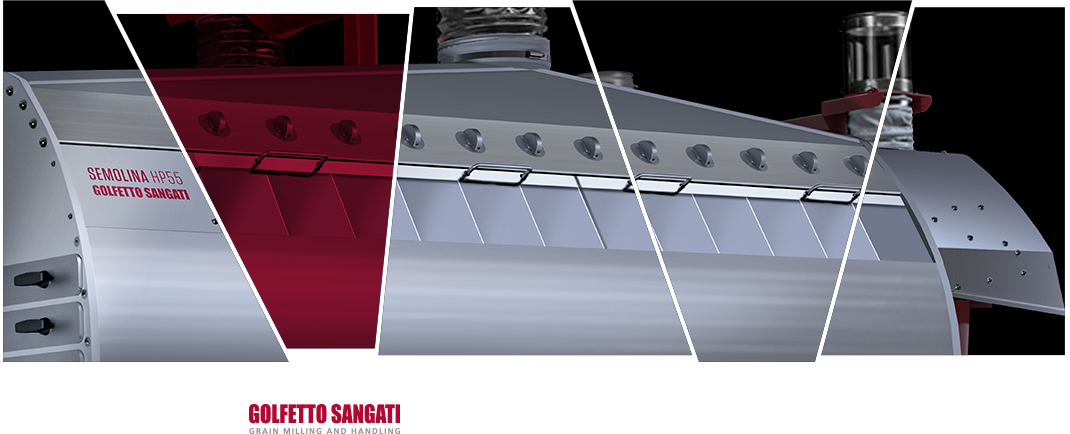 SEMOLINA HP55: Purified evolution
---
SEMOLINA HP55
Purifier

Evolved from the proven Semolina HP50, the HP55 has innovative features that place it at the top of its category for the accuracy in the classification of semolina, extraction efficiency, productive capacity and functional efficiency.
Considering that the classification process of semolina flour occurs primarily vertically by passing quickly through the sieves, our design team modified the positioning of the sieve frames normally used in traditional purifiers to take advantage of this concept.  By configuring the purifier to have four rows of superimposed sieves, each composed of three sieves, the separation efficiency of the semolina flour is considerably more precise. Furthermore, the purification surface of the HP55 has been increased by 10% due to utilizing 550mm square sieves.
Despite the increase of the sifting surface, the newly designed configuration of the sieves allowed the overall footprint of the machine to be reduced by 12%. In addition to saving floor space within the mill, the reduction in size contributes to reducing the energy requirement for the eccentric movement of the machine.
Given the different internal distribution of the sieves and the reduction in machine length, the air flow distribution is much more uniform and more easily controlled across the length of the machine.
To maximize the purification efficiency of the Semolina, there are four air-flow adjustment points per sieve length on the Semolina HP55 which enables the miller to precisely control the air flow and maximize the performance based on the current mill operating conditions. 
The Innovation of the Semolina HP55 model of purifier is protected through four different international patents.
---
---
GSICHTER
Plansichter for cereals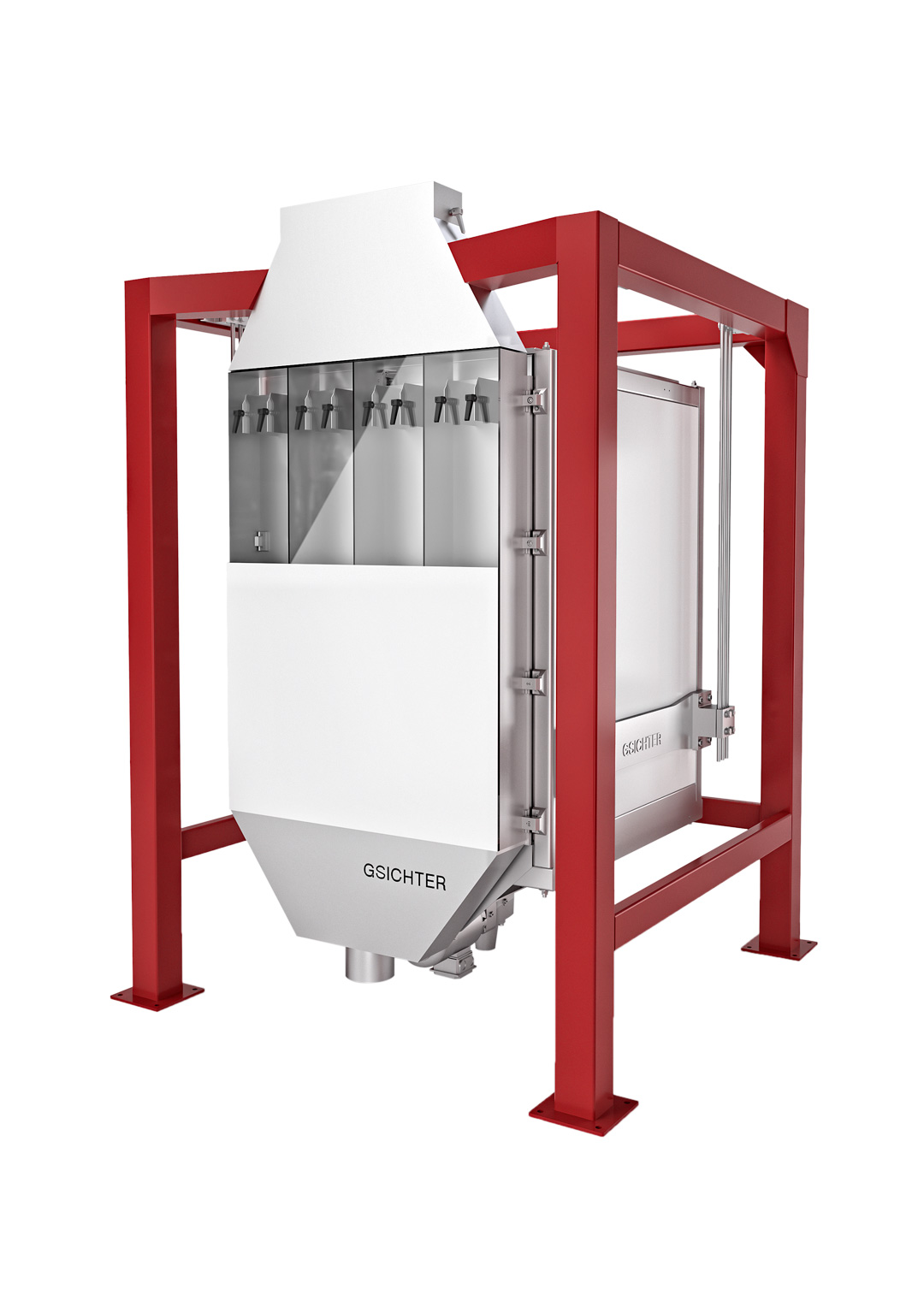 Strong metallic construction containing aluminium sieve stacks with 12m² of sifting surface.
• Aspiration channel built-in in the structure of the plansifter;
• Simple system for sieve locking;
• Incorporated motor;
• Fitting sturdy support structure made of section iron resting on the floor.
---
---
GCTL
Bran cutting machine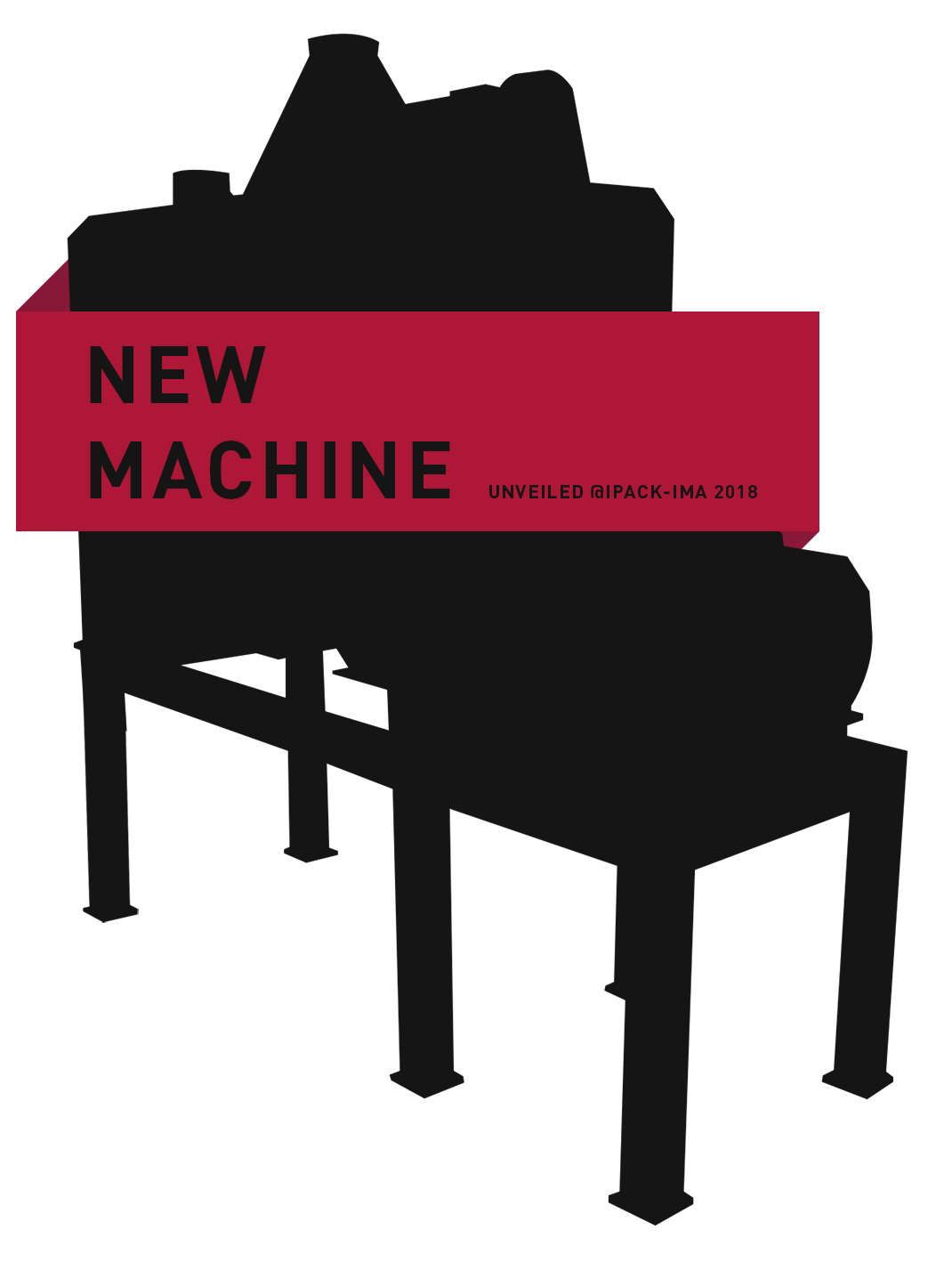 The latest food trends lead to an increased demand for wholemeal flours and semolina containing bran, to be used in the production of pasta, bread and bakery products.
In order to use bran in the composition of wholemeal flours, it is necessary to reduce its granulometry, approaching the particle size of the primary flour.
Using the GCTL bran shredder it is possible to reduce the granulometry of bran from 700 to 250-300 microns, producing a homogeneous wholemeal flour suitable for the requirements of the food processing industry.
Golfetto Sangati, unique in the world, has been producing this type of shredder for decades, also using it for other applications. The current market demand has led Golfetto Sangati to reengineer the GCTL by equipping it with a 98-bladed steel shaft (tempered steel blades) with a maximum rotation speed of 3500 rpm.
---
DISCOVER MORE ABOUT
@ IPACK-IMA 2018
---
SYNTHESIS
Rollermill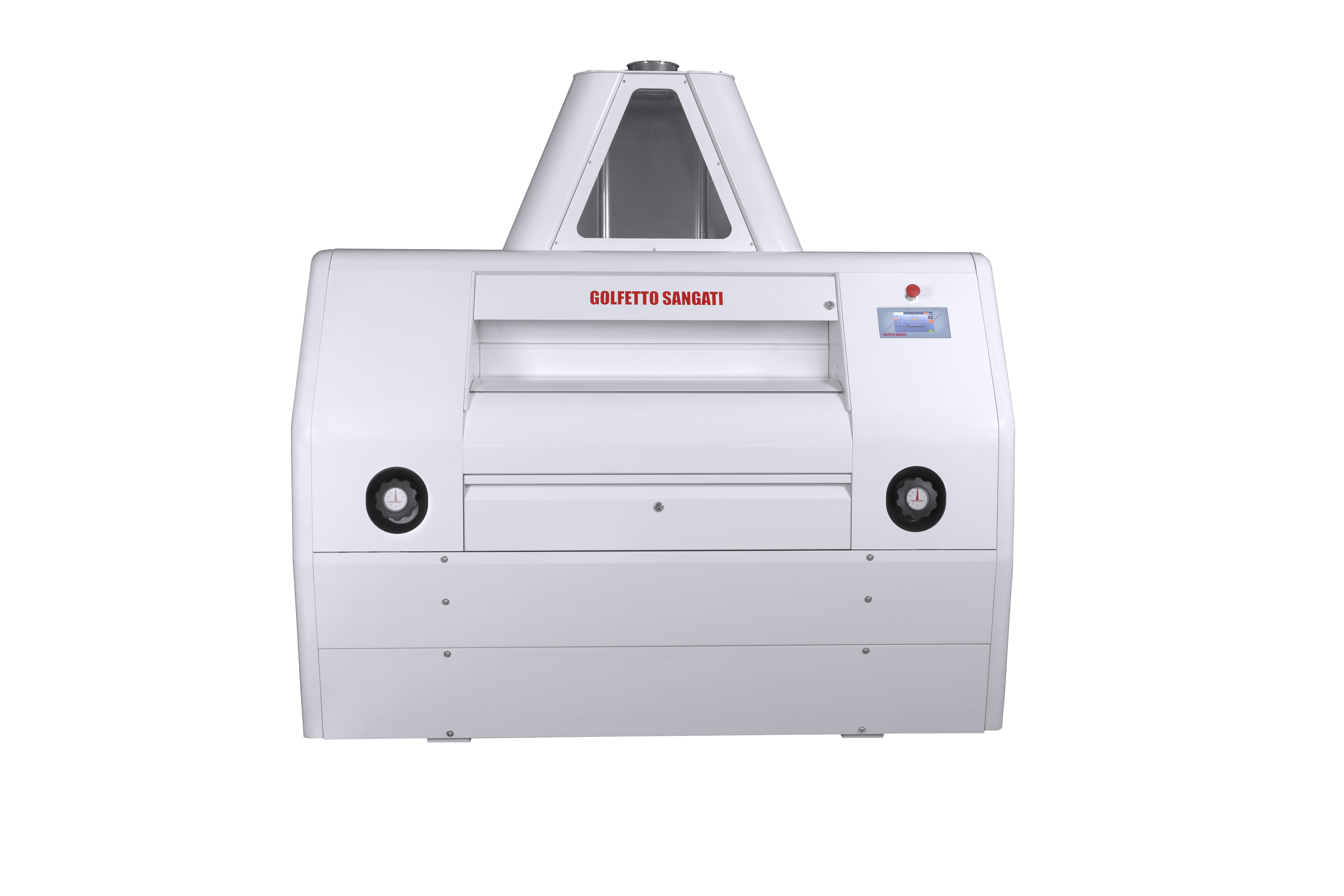 The Synthesis Rollermill encloses the quintessence of milling technology and of the knowledge developed by Golfetto Sangati in over 80 years of experience in the sector. All models can be supplied with rolls of 250 or 300 mm in diameter.
---
---
See you @ IPACK-IMA 2018
HALL 01 | STAND B20-D31
---