PENNE CUTTERS
Universal machine to cut all formats of short pasta, penne and macaroni
Pennaut has been completely redesigned for maximum versatility and efficiency while preserving all the cutting and ventilation characteristics it shares with preceding versions; the ROTO-PENNAUT distinguishes itself thanks to a series of innovations designed for efficiency and a simple, versatile design that enables it to adapt perfectly to both old and new short pasta production lines.
STRUCTURAL ELEMENTS
---


The structure of the machine takes advantage of that of the press to which it is solidly attached.

A mechanical arm, electronically controlled, handles the rise and fall of the cutting mask.

Product pileup prevention system.

Innovative system for managing the airflow which can be directed toward the die or toward the slide (also available with a heating system).
ROTO-PENNAUT UNIVERSAL
---
Rotating cutter which can be installed on any press for short pasta.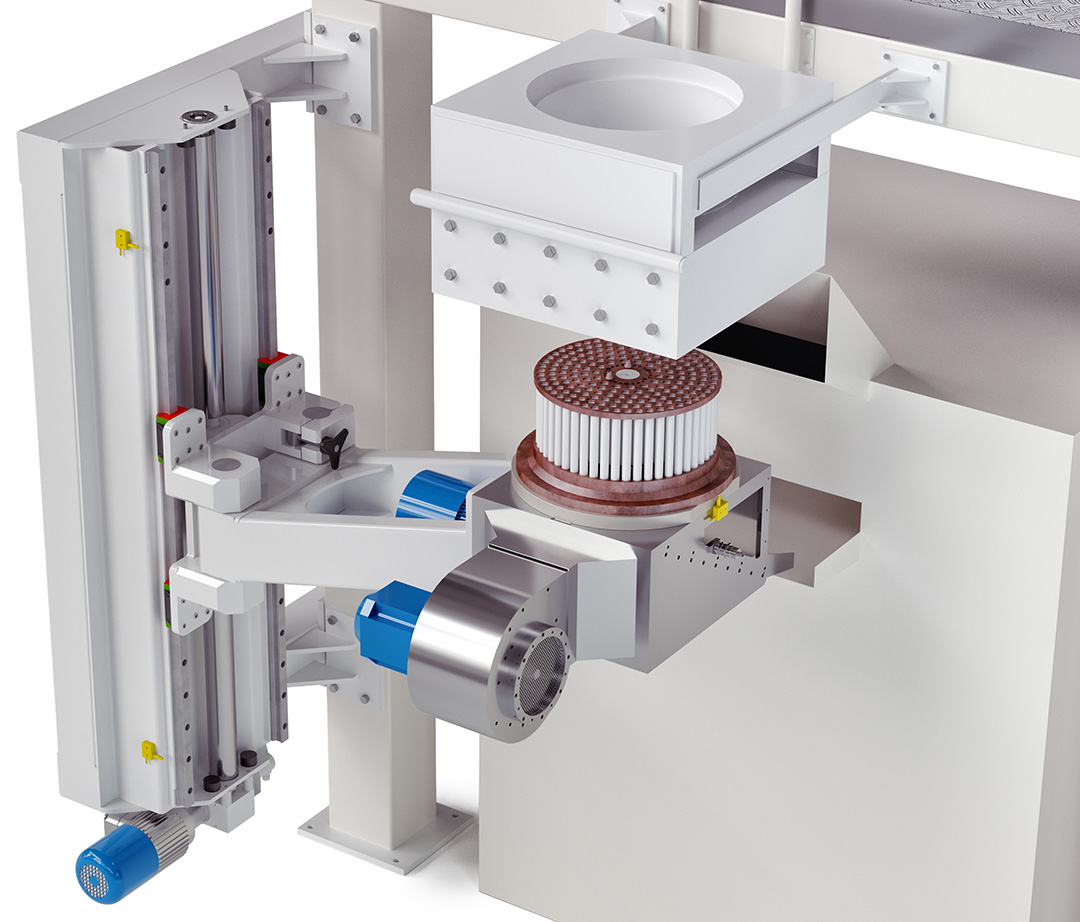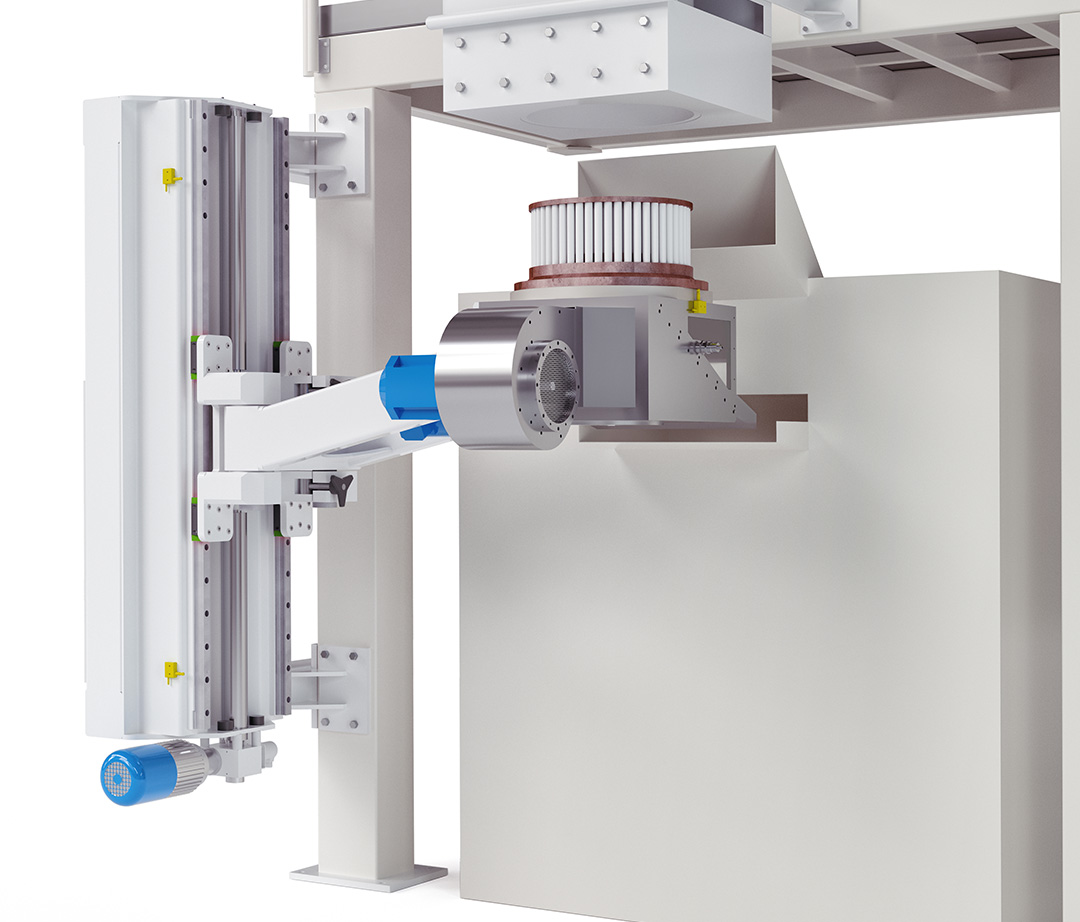 ROTO-PENNAUT PAVAN
---
Rotating cutter designed to adapt perfectly to Pavan short pasta presses. Below the detail of the cutting disk and of the arm.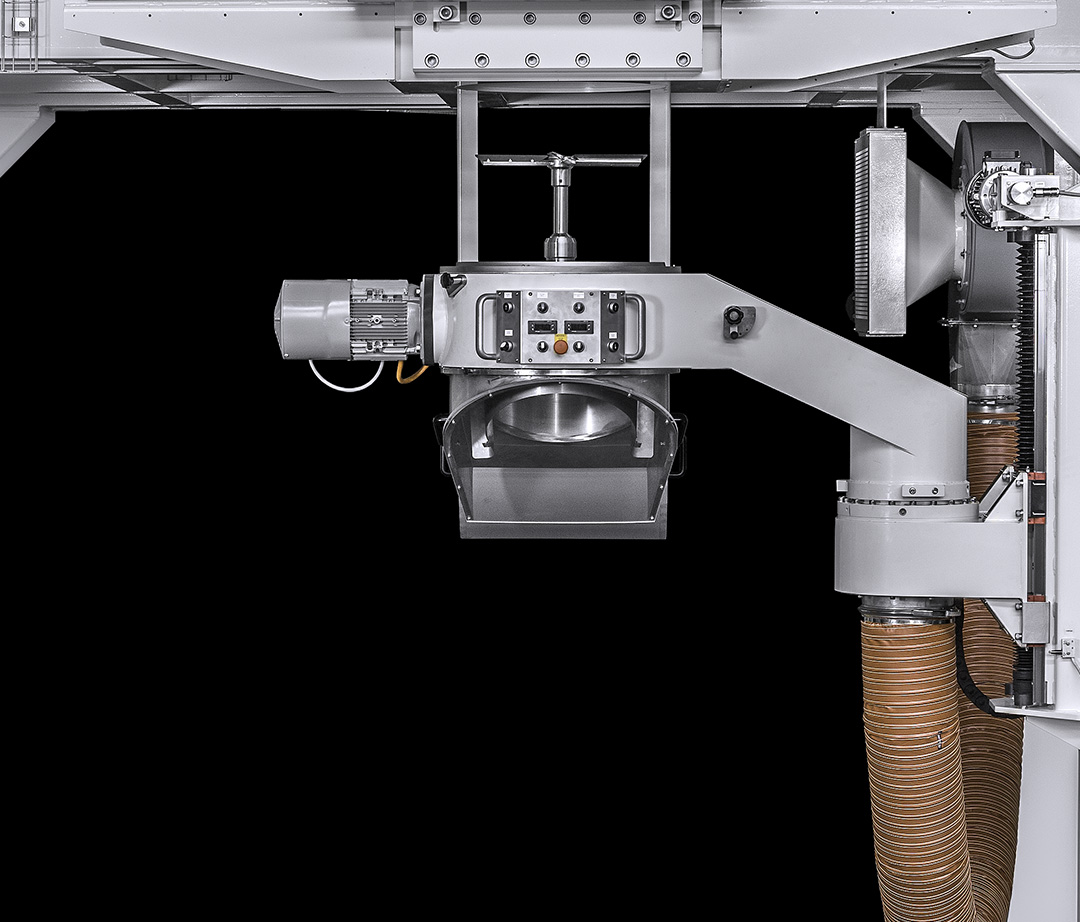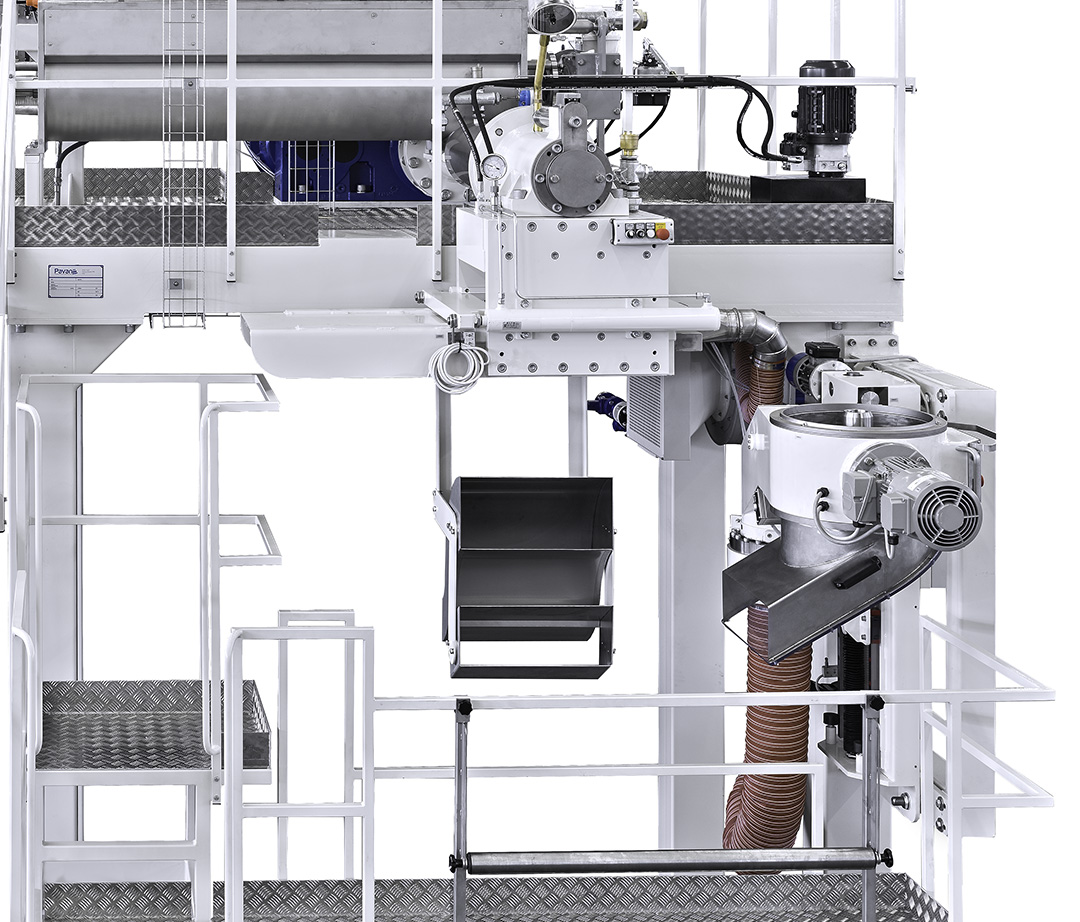 ROTO-PENNAUT UNIVERSAL
Number of heads

Die size

(mm)

Absorbed power

(Kw)

1T

<600

5,15
>=600
7,75

2T

<600

9,55
>=600
14,75
ROTO-PENNAUT PAVAN
Number of heads

Die size

(mm)

Absorbed power

(Kw)

1T

<600

6,6
>=600
7,7

2T

<600

13,2
>=600
15,4
Penne cutting device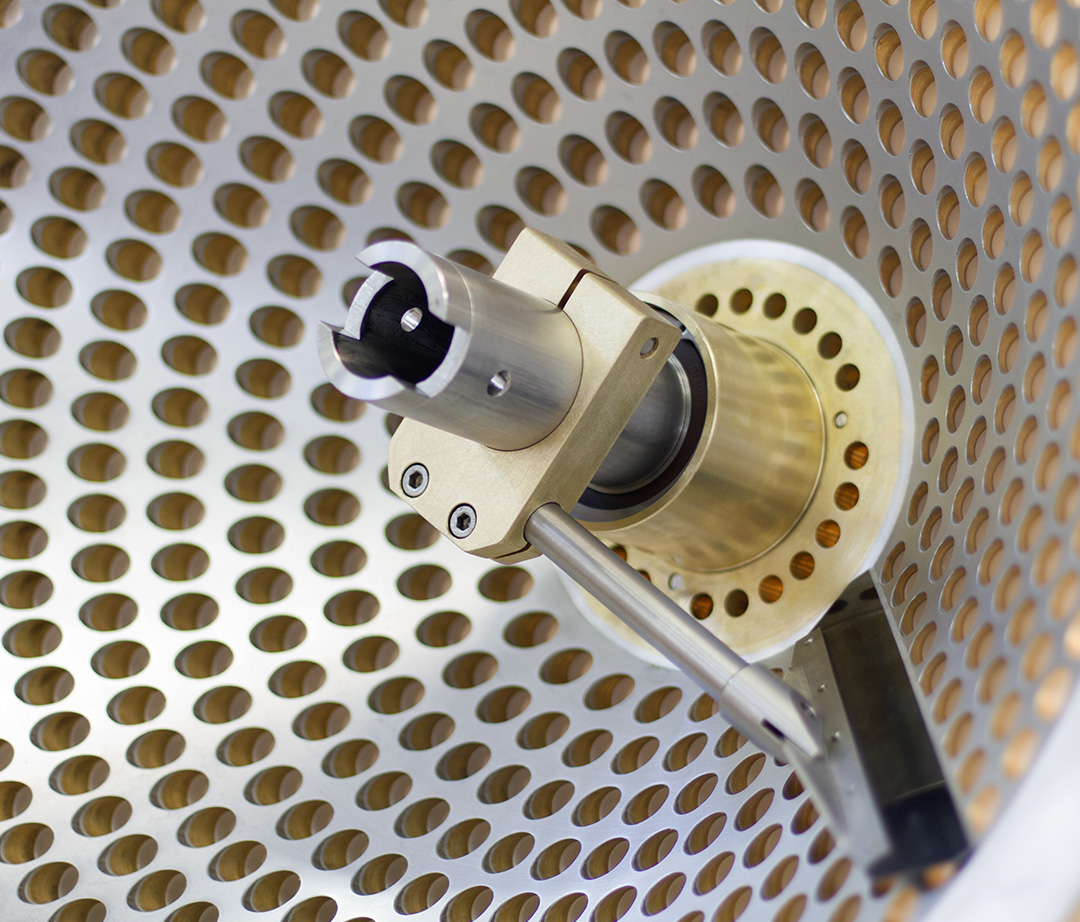 Surface cutting device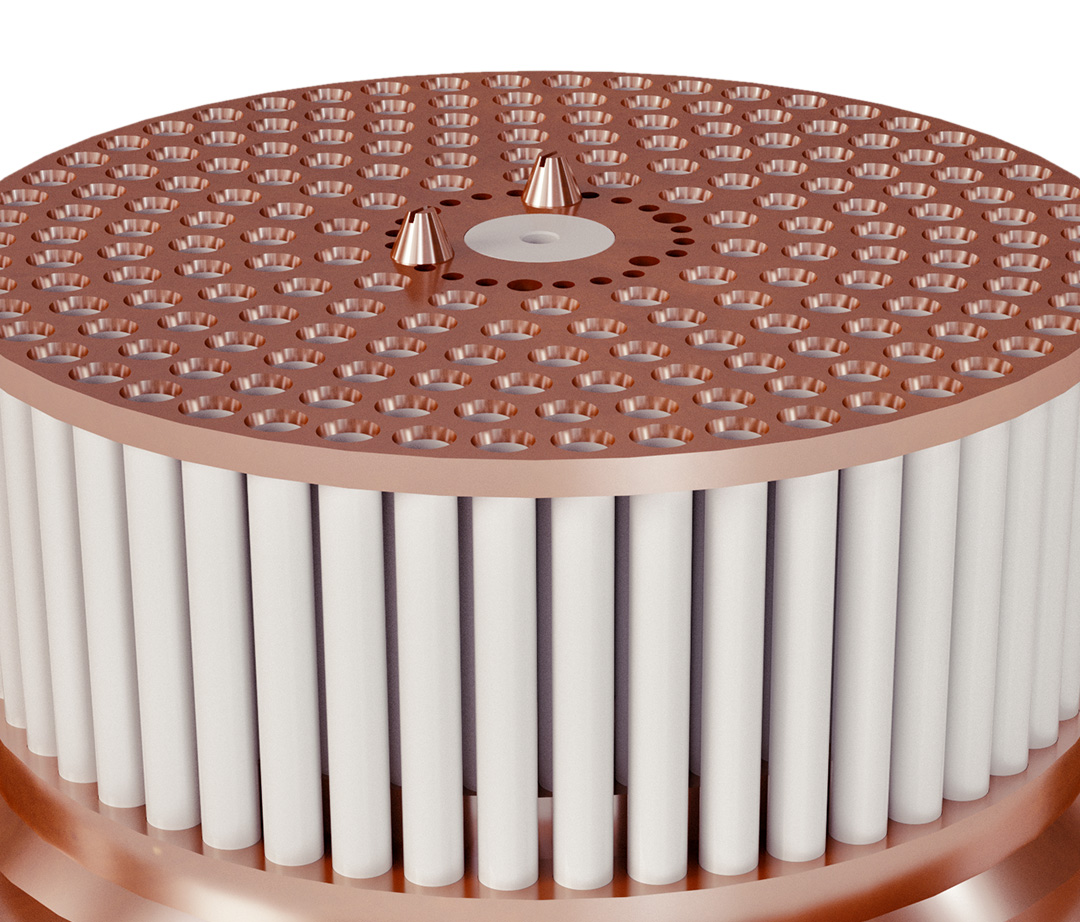 Cutting mask